ALESSANDRA CASARICO
Personal page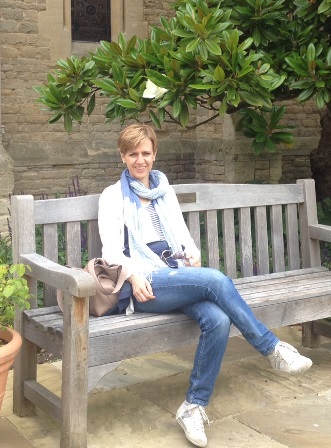 Welcome to my home page!
I am Associate Professor of Public Economics at Bocconi University and member of the Dondena Research Center on Social Dynamics and Public Policy, where I coordinated the Welfare state and taxation unit between 2014 and 2018.
I am Research Fellow at CESifo Munich and member of the Scientific Advisory Council of the Ifo Institute. I am research fellow at Centro Studi Luca D'Agliano Milan, and I am Associated Expert of ENEGE, the European Network of Experts on Gender Equality. I am also a member of the Gender Committee of the Italian Economic Association.
I am treasurer and member of the editorial board of www.lavoce.info
My current research interests and projects fall in four broad areas: Gender gaps; Migration policy; Public policy, parental time allocation and intergenerational transmission of skills; tax structure and the macroeconomy.
These research interests largely reflect my work and areas of research in the last years, with some twist....
Here you can find some more information about my research, my teaching and my media contributions.
News
MILLS Annual Workshop, 19 June 2019: I will present the paper "What Firms do: Gender Inequality in Linked Employer-Employee data" joint with Salvatore Lattanzio. Here is the program of the workshop. And here is the working paper which has just come out.
The paper on "Top incomes and the gender divide" with Tony Atkinson and Sarah Voitchovsky is covered in ourworldindata.org. Have a look at the nice charts they prepared here
I am guest editor with Paola Profeta of a special issue of Hacienda Publica Española/Review of Public Economics on "Gender Perspectives in Public Economics". The call for papers is here. Deadline: 30 June 2019
I gave a lecture on "Inequality and...Women in politics" in the lecture series on "Inequality and...." jointly organised by the European Investment Bank Institute and the University of Luxembourg. Here is the link to the series webpage where you can find the lecture and the teaser
Last change 20/06/2019