ALESSANDRA CASARICO
Personal page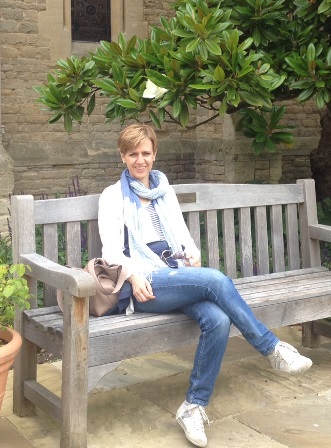 Welcome to my home page!
I am Associate Professor of Public Economics at Bocconi University and member of the Dondena Research Center on Social Dynamics and Public Policy, where I coordinated the Welfare state and taxation unit between 2014 and 2018.
I am Research Fellow at CESifo Munich and member of the Scientific Advisory Council of the Ifo Institute. I am research fellow at Centro Studi Luca D'Agliano Milan, and I am Associated Expert of ENEGE, the European Network of Experts on Gender Equality. I am also a member of the Gender Committee of the Italian Economic Association.
I am treasurer and member of the editorial board of www.lavoce.info
My current research interests and projects fall in four broad areas: Gender gaps; Migration policy; Public policy, parental time allocation and intergenerational transmission of skills; labour taxation
Here you can find some more information about my research, my media contributions and policy outreach.
News
International Women's day: an interview on Rainews24 on gender gaps in the labour market; an article on lavoce.info (in Italian...) on long term child penalities in Italy; Snack News with Corriere della Sera on women in corporate boards.
The IEB Report on "The gender gap: a problem that needs to be solved" has just come out. I contributed with a short article on gender gaps in politics. Here is the full report.
The paper "Let the voters choose women" is out in the Journal of Public Economics
"What Firms do: Gender Inequality in Linked Employer-Employee data" joint with Salvatore Lattanzio. Here is the working paper and here the most recent version. The paper won the Tarantelli Prize for best paper presented at the annual conference of the Italian Labour Economics society. THANKS!
New evidence on top earners in Italy: have a look at the article on lavoce.info which covers some of the data we worked on for the Annual report of the Italian Social Security Administration.
The paper on "Top incomes and the gender divide" with Tony Atkinson and Sarah Voitchovsky is covered in ourworldindata.org. Have a look at the nice charts they prepared here.
Last change 11/03/2020